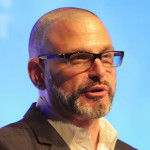 Michael David Palance is an American actor, director and producer. He commenced his professional career as a teenager in New York theatre and television in the mid 1980s during which time he achieved early success in daytime soap operas, including The Guiding Light, Ryan's Hope and One Life to Live. Palance is also known for his starring role in the spaghetti western Savate. He co-starred in the "Murder in White" episode of Murder She Wrote. Additional acting roles include University Hospital, Robin's Hoods and All-American Girl TV series. He also starred in the NBC series pilot Down Delaware Road. Palance was awarded Outstanding Hero: Daytime for his role in One Life to Live and he was nominated for a Soap Opera Digest Award in 1991.
Training
During his early years, Palance received professional training through a variety of method acting styles, including Meisner, Strasberg and Adler. He also learned regional accent acquisition under the direction of Sam Chwat, the dialect coach to stars that include Robert DeNiro, Leonardo DiCaprio and Julia Roberts. Palance was often selected to play the parts of characters several years his senior and he worked with rising talent, including Brad Pitt, Ian Ziering and Yasmine Bleeth.
Production and Acting Programs
In 1991, Palance relocated to Los Angeles to pursue work in film production and educational acting programs. It was at this time that he founded and launched Emperor Films to produce music videos and commercials. In 2001, Palance instituted acting schools throughout the US, Canada and London and networked young talent with casting directors, agents and managers from Los Angeles and New York.
Recent Work
Currently Michael Palance is the CEO of the family friendly streaming service Premiere+ which streams in over 100 countries around the world. TV shows and Movies produced under his leadership focus on themes of family, faith and education. These themes allow families to enjoy programming that is appropriate for the whole family to watch. Some of the most popular shows on Premiere+ include "Go Iguanas!" and "Fun World".
Premiere
Palance started Premiere in 2009 which became the largest child talent and audition showcase in the entertainment industry. The highly respected productions held at Walt Disney World provided children with the experience to pursue opportunities in the entertainment industry while offering parents unique insights and understanding of the factors that drive success. Under Palance's leadership, Premiere began producing their own TV Shows and Films in 2018 and launched the streaming service Premiere+. Premiere's ability to use mentoring to help these children build their self-esteem, self-confidence and advanced life skills is extraordinary. Michael looks forward to the continual growth and development from all the children Premiere has mentored around the world.
If you would like to connect with Michael on social media, please do so on the social channels below: