Talent Agents in the Entertainment Industry
Our Premiere Talent tip this week is to educate all of you about agents in the industry. Professional actors, singers, dancers and models need to have a good working relationship with their talent agent. In order to achieve this relationship it is important to understand both the role of your agent as well as your responsibilities. There are different types of agents and certain qualities that you should look for before you sign with them. This article will break down your agent's job, how to interact with them and what expectations you should have.
What Is an Agent?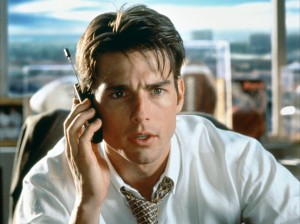 A talent agent is a person who works to market talent and find them opportunities for jobs much like an employment or staffing firm. They function as the middle man to get you signed up for auditions so that you can go in and close the deal by selling your skills. When you sign with an agent they will speak with casting directors on a daily basis to pitch your talent to get you auditions that may lead to jobs. The relationship that you have with your talent agent is essential as you would not be able to find the opportunities they offer on your own.
Each agent typically has hundreds of individuals that they have agreed to represent. The larger the agency, the more people they will be able to work with. This can be beneficial to you because the bigger agencies tend to have more information and contacts available to them. Smaller agencies may be able to give more individualized attention and even act as a manager for their talent. However, this is not common since agencies require a certain amount of clients to be successful.
Types of Agents and Agencies
Some individuals will need more than one agent or a specific type of agent since their services can range from broad representation to a focused area within the industry. There are several different types of agents and the talent they represent may have varied skills that they want to market. For this reason it is not uncommon for certain people to have three or four agents.
For example, someone that is involved in animated films and radio would have a voice-over agent, as well as a theatrical agent for film and television, a print agent for print advertising, a commercial agent for television commercials, a literary agent for written work and a music agent for singing abilities. The most common types of agents are:
Theatrical: Motion Pictures and Television Shows
Legitimate: Theatre Productions
Commercial: Acting for Commercial Purposes
Variety: Entertainment Events with appearances at shows, nightclubs, etc.
Modeling: Print Work and Modeling
Voice-Over: Radio and Animation
There are also different types of agencies, which have various levels of influence in the industry. These are categorized as:
A List Agency: At this level, an agency will deal with major directors, writers and starts. It will have the capacity to put together "package deals."
B List Agency: While this type of agency is close in size to an A list agency, it does not have nearly as much influence. Most of the clients for this agency will consist of experienced actors and possibly directors and writers.
C List Agency: Mostly finds jobs for guest stars and supporting actors.
D List Agency: Represents new talent and are set up for basic day players.
Before signing with an agent, talent should be aware of what their contract agreement outlines. It is only possible to sign with more than one agent per talent category if the talent has signed a non-exclusive agreement and the agents are located outside of a 70 mile radius from one another.
Working with Your Agents
Most agents will typically contact you about once a week but it is a good idea to stop by and check in on occasion to stay on top of new events and make sure they have everything they need from you. As long your visits are not excessive, they can help your agent keep you in mind for jobs as they come in. It is not necessary to hear from your agent all the time as long as you are getting regular opportunities for auditions. Most of your agent's time will be dedicated to speaking with casting directors in order to get you jobs.
An agent should never ask for money upfront, instead they will receive a commission from the jobs that they secure for you. The average commission for an agent is 10 to 20 percent of an actor's gross income. Agents will not receive this commission until an actor gets paid. The structure of this commission is determined by union and non-union affiliation, as well as print works and location. Union agents are only allowed to charge a maximum of 10 percent because of SAG and AFTRA rules.
Features of a Quality Agent
Your agent should have your best interest in mind when they are working with you. Essentially, this means that they should do what is best for their client's career regardless of the commission they stand to gain. Some characteristics that a good agent will have include:
Competitive/Assertive: Since the main responsibility of an agent is to submit their talent for auditions, most of their time should be devoted to this area. Agents will need to have a solid understanding of past, present and future projects in the industry so they can effectively promote the skills of their clients to industry professionals.
Passionate: It is highly desirable to have an agent who is enthusiastic about your skills and will work hard to market them.
Organized/Proficient
Communication: An agent will only contact you if they have a job or audition they are attempting to book for you. There may be times when you hear from your agent less than usual but this is normal. Your agent's time will mostly be spent speaking with professionals in the industry to get you auditions and jobs.
Contracts: When you land a job your agent is responsible for negotiating your contracts and rates. This is why they need sufficient experience handling this type of important paperwork.
Number of Clients: Find out how many clients your agent represents, and divide this number by eight to see how much time can be spent on each client per day. It is necessary for agents to work with a larger number of clients than managers so that they can receive enough commissions but you do not want to work with someone who is overloaded.
If you want to have a fruitful business relationship with your agent it is important to understand the functions of their job. Keep in mind that you must fulfill your responsibilities as well to keep your agent satisfied and have success with auditions and jobs.