Audition Tapes and Demo Reels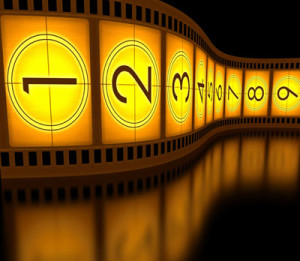 Sending in a tape or demo reel for an audition is becoming a more and more common practice. If you are asked to send in a taped submission for an audition the first step will be to find out what kind of format they would like you to submit. The majority of the time an on-line link (or sometimes a DVD), will be requested since it is the customary format. Industry professionals typically ask for a video submission for certain projects or to assess your level of talent.
Sometimes specific material is provided for you to record along with instructions. If this is the case then you will want to make sure that you follow them exactly as they are listed. If a talent reel is requested without specific instructions then you can create your own demo to use for general submissions. The following list provides some commonly accepted rules that should be followed when you create your taped submission:
ATTIRE
Clothing should not be distracting, which is why you should wear a shirt without graphics, logos or busy prints. You should also film your video in front of a plain background that will not interfere with what you are trying to accomplish. Keep the lighting at an appropriate level and have your hair pulled back off of your face. The shot should capture ¾ of the person with the entire head in the shot and limited movement.
SLATE
This step is necessary for both on-camera auditions and taped auditions. For a taped audition you should hold a written sign that lists your name, age, location and phone number. Then slate your name, age and the place you live in a clear and upbeat tone. Look directly at the camera as you do this and avoid moving your body. You can drop the sign on the floor once you have verbally stated its content. It may be helpful to pretend that you are speaking to a good friend as you do this and make it seem natural and fun. This part of your tape should be about 15 seconds long
FOR DEMO PURPOSES
Either a commercial or monologue can be used to demonstrate your performance skills. If you decide to use the commercial then focus on displaying a lot of energy without being silly. This part of the demo should last between 15 and 30 seconds. For a monologue use a piece that is a reflection of your natural abilities. For example, if you are a naturally comical person then use a comedic monologue. It should be a contemporary piece and should not use any uncommon languages or dialects. You may also use a dramatic piece if that is more your style, but remember to keep things subtle and avoid melodrama. This should be a one minute performance and remember to always use a monologue that is modern, as well as age and gender appropriate.
DEMO INTERVIEW
During this portion share something interesting about yourself and your life. Focus on acting as a storyteller and captivate your audience. This segment should be about one minute long. NEVER include an interview for an audition that is for a specific part unless you are asked to do so.
POINTERS FOR SPECIFIC AUDITIONS
A script or portion of the script (called "sides") will usually be provided to you, which you will perform as someone reads the other lines off camera. Props and blocking will not be necessary as these types of auditions will be filmed in the same manner as demo submissions. However, this scenario only requires the performance of the scripted materials. As you are performing it is important to take direction from the professional and make sure to do exactly as they instruct.
Send the tape to the person, director, agency or manager requesting it. Always write "requested material" on the outside of the mailing envelope that contains the DVD or in the title of the email if you are submitting it online. If you are sending in a DVD, label the disc with your name, age, contact information and the numerical date of the taping. You have the option of converting the video to a digital format so that it can be posted online or emailed. This can be done by uploading it to Youtube.com, other website services or by sending it through a file sharing service such as www.yousendit.com.
If you have singing and dancing abilities you may want to include a clip of them on the demo, but do not do this for a submission tape that will be used for acting. If you are creating a demo, collect two to three songs that are each one minute in length to give the viewer an idea of your range and abilities. It is important to include a second head shot and attached resume with your demo in addition to your taping submission.
Once you have sent in your submission make sure to keep track of where you have sent it and to whom you have mailed it to. The package you send should contain a professional headshot with an attached resume that includes your contact information. If they decide they want to meet with you or need more material they will contact you directly. Do not call to follow up; if they are interested they will contact you.