Things to know about Professional Head shots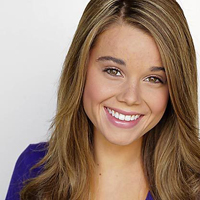 Our Premiere Talent Tip Series continues with the all important head shot. If you are looking for work as an actor, dancer or singer, or want to find an agent to represent you, then one of the first things you must do is get professional head shots. These will be 8×10 color photographs that will be used as a way to advertise yourself. They are considered to be an actor's "calling card" and every actor needs to have them if they want to find professional work. Those who are new to acting will use their head shots to get started in the industry by distributing them to various managers and agents so that they can get representation. Once an actor signs with an agent their head shots will be sent to casting directors that are looking for individuals with the traits and talents possessed by the actor. This is done so that the actor can be scheduled for auditions that will give them the opportunity for jobs. Since the head shot is such an important aspect of landing acting jobs there are several factors you will want to keep in mind to produce an ideal head shot.
The Focus of the Head shot
When you meet the photographer to have your head shot taken your face should be displayed clearly and serve as the chief focus in the photograph. Although your face is going to be the focal point in your head shot, this does not mean that only your head can be featured. What is popular with head shots can change every few years, but a standard element of these photographs will be a clear image of the talent. The name of the individual should be printed on the head shot and is usually found along the bottom of the image. This can be added once the head shots have been created.
Representing the Performer
It is very important to make sure that your head shots provide a realistic representation of the way the actor looks in person. As an example, if you have naturally curly hair you should not straighten it for the head shot since this would not be a truthful representation of your regular appearance. Maintaining a look that reflects your actual age is also essential so heavy makeup and overly revealing clothing should be avoided. Your finalized head shot should have a clear and natural finish and you should have strong eye contact in the photograph. Try to communicate something about yourself in the head shot with your eyes and facial expression but avoid looking away from the camera. A smile is common in a head shot and can be a closed mouth smile or an open smile that displays teeth. Using accessories such as sunglasses or excessive jewelry can be distracting and should not be used for the purpose of a head shot.
Making an Impression
The most effective head shots will gain the notice of agents, managers and casting directors. These professionals will often look through hundreds of head shots in a single day. Therefore your head shot must create a lasting impression in order for you to be considered for an audition. Some actors make the mistake of using an amateur photograph, which usually results in them losing out on an opportunity to someone with a professional head shot. A high-quality head shot is one of the most important marketing tools that an actor can have.