Peyton List Comes To Singapore
Do you live in the Republic of Singapore?
Are you a fan of Peyton List, the gifted film and TV actress?
If so, you're in luck: Peyton's on her way to Singapore, and she's going to take part as a celebrity judge on the panel observing performers auditioning for Premiere.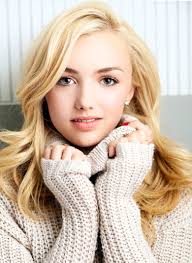 Here's a little background on Peyton. Born in Florida in 1998, she grew up in New York City among a gifted family. In fact, her twin brother Spencer and younger brother Phoenix also act professionally. You may have seen her in movies like "27 Dresses," "The Sorcerer's Apprentice," and "Diary of a Wimpy Kid." Peyton is most known for her work playing the shallow teenager Emma Ross on the Disney Channel series "Jessie." You can also see Peyton in her new series on the Disney Channel, "Bunk'd".
These performances attest to Peyton's acting skills. She's convincing whether she's playing a kind character, a bully, or a self-absorbed person. She's equally accomplished as a model, having appeared on magazine covers and in hundreds of ads. Further, Peyton is a singer, and she's working on her first album; she's even writing some of its songs. Considering her many talents, who would be better suited to judging aspiring actors, singers, and models?
Peyton will be the only celebrity judge on a panel with Premiere to help evaluate performers in Singapore. Premiere, which is based in Orlando, Fla., is holding an exciting audition in Singapore on August 29, 2015. Premiere is looking for performers between the ages of 5 and 18 who will then begin the opportunity to showcase their skills in front of industry professionals at Walt Disney World.
Peyton isn't a newcomer to Premiere. In December 2014, she attended one of our programs at Walt Disney World, during which she went on stage with her younger "Jessie" costar J.J. Totah and Disney Channel actor Jason Earles. The three improvised a "Dating Game" sketch, which was hosted by Premiere CEO Michael David Palance. You can view this hilarious skit on Premiere's YouTube channel. We won't give away its ending here; let's just say that it concluded with an unexpected kiss between two of the entertainers.
Call Now to Audition in Singapore or Complete the Form Below.  Space is limited so Call Now!
800-101-2562
Singapore

Toll Free
 [ninja_form id=8]